Founded in 2009 by engineers with a passion for engineering excellence. As an engineering team we have over 100 years of in house expert industry experiences, we are second to none when it comes to delivering value added safety and security solutions. Our customers are primarily large organisations of many kinds including Education, Construction, Manufacturing and large scale Residential to name but a few. We pride ourselves on providing highly trained engineers and managers with the relevant knowledge to deliver results. Our in house expertise covers all key electronic security disciplines:
CCTV – NSI Gold Standard
Access Control – NSI Gold Standard
Intercoms – Conventional and Voice over IP
Intruder Alarms – APCO approved
Security Doors
Automatic Gates – DHS registered
We have also fully adopted internet protocol (IP) solutions such as high definition CCTV systems, networked access control systems with biometric readers, vehicle number plate recognition technology and wireless alarm systems. Whatever the situation or application, all our systems are designed to complement your business operations. We will ensure that your security investment adds value to your business and will work hand-in-hand with your existing broadband and static IT infra structure.
Company History and Milestones
2009 – Founded Cornerstone Security Systems Limited
2011 – Awarded NSI Silver standard for security system ~ Design, Installation and Support
2012 – Awarded Safe contractor accreditation
2012 – Appointed Simon Flack as Technical Director
2013 – Joined the Construction line register
2013 – Awarded NSI Gold standard for security systems ~ Design, Installation and Support
2013 – Appointed Bradly Horn as Commercial Director
2014 – Purchased majority share holding in Gresham Fire and Security (BAFE Accredited), Based in the City of London
2014 – Appointed Steve Neville OBE as Director
2014 – Joined Door and Hardware register
2014 – Launched Tristan Specialised Doors, Based in Bedfordshire
2015 – Purchased a share holding in Triangle Integrated Fire (BAFE Accredited), Based in Canterbury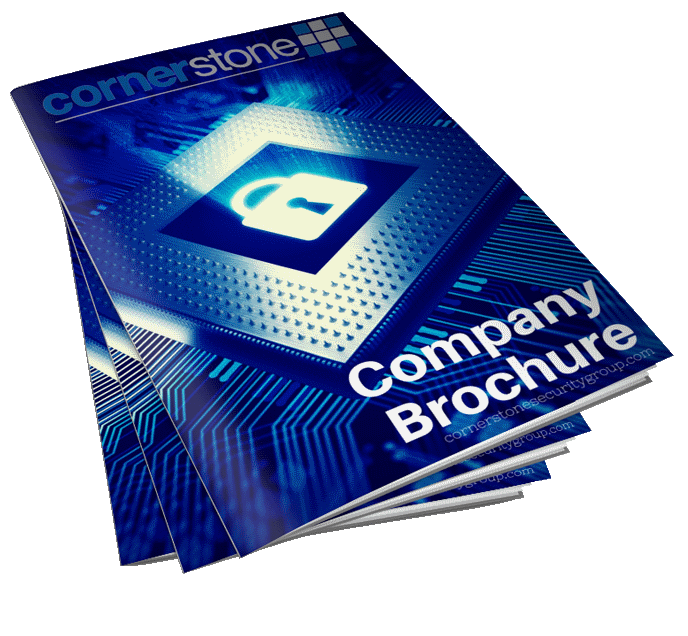 Download Company Brochure
Take a look at our Group Accreditations
"Safety and Security Solutions designed and delivered by Engineers"